Desaparecidos is a spanish word which means disappeared, missing/extinct.
I created this thread to remember the players who suddenly stopped playing ft.
1°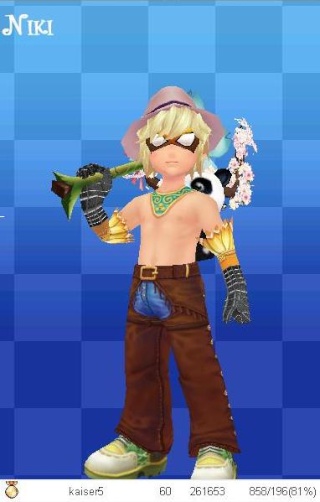 2°
3°
x3Zed
: I have good memories of this guy, we joined Phoenix at the same time more or less. Aggressive side player with nice use of ss.
Kajiro
: Guy from USA, He was in GoldenPair with Yamada. He was known as unfair player, nothing else.
Kaiser5
: No need to introduce him, i can just say the most wanted


Post urs guys


Lupo87

Admin




Gender

:

Posts

: 133


Join date

: 2010-10-08



Hey dudes and dudettes,

do u actually know that Kajiro = kaiser5? When there was the affair between moschi - pedrin he lost his job as GM in alaplaya and somehow he lost his passion to play this game anymore with his main account, freakin shit lol, and created this 2. account. He also had a dhanp in this account, forgot the name but he used to play with him in 1vs1 Basic-Tournaments. When kaiser5 was back, Kajiro went to afk status =)



HighD




Gender

:

Posts

: 1


Join date

: 2010-10-29


Age

: 27



nah we didnt know...anyway thats why he couldnt speak a proper english


btw welcome in forum Tabula



Lupo87

Admin




Gender

:

Posts

: 133


Join date

: 2010-10-08



Kaiser is very active as far as i know, and it seems he has actually improved o,o (not that much anyway)

Eros




Gender

:

Posts

: 12


Join date

: 2010-10-24


Age

: 28



4. Lovelace

5. HiIl

Two lovely players :]
Last edited by Sride on Mon Nov 08, 2010 12:30 am; edited 1 time in total (Reason for editing : I instead of l)

Sride




Gender

:

Posts

: 2


Join date

: 2010-11-05


Age

: 30



Lovelace no way ;]
Hill neither.
HiIl definatly.

And welcome to the forum LoveLace ;]

Soulja

Moderator




Gender

:

Posts

: 85


Join date

: 2010-10-08


Age

: 30


Location

: Dead End




Lupo87

Admin




Gender

:

Posts

: 133


Join date

: 2010-10-08




Sride




Gender

:

Posts

: 2


Join date

: 2010-11-05


Age

: 30



Lol ok good, i just thought cuz of the smilies, and cuz of the names, sry safe

Soulja

Moderator




Gender

:

Posts

: 85


Join date

: 2010-10-08


Age

: 30


Location

: Dead End



---
Permissions in this forum:
You
cannot
reply to topics in this forum